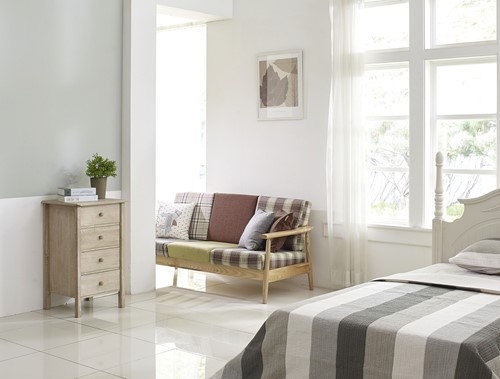 One of the great benefits of having a home of your own is being able to host friends and family. If it's your first time living in a house that's big enough for more than just you, you'll want to make sure you plan out the best way to keep people comfortable before they actually arrive. There are comfort items you can wait to stock up on closer to when folks are actually staying with you, but there are other aspects of hosting that you'll want to determine in advance.
Sleeping space.
You may be fortunate enough to have an extra bedroom in your home that can simply be a guestroom. If so, great! When furnishing your guest room, you'll want to design it to have the aesthetics you like, but also functionality for as many hosting situations as possible. When selecting furniture search for something versatile. A queen bed with a pull-out trundle is ideal. This bed allows you to host up to three people in the same room. If there isn't much space in the room, try a bed with pull-out drawers where you can store extra linens and blankets, or where your guests can store their belongings.
If you don't have a guest room, think about ways you can make other rooms in your home useful for guests. If you have a home office, you might be able to introduce a couch that doubles as a futon. You can find great daybeds, often with trundle options, that will work as a nice nap space on a regular basis, but that can serve guests when needed. If you're using your living room or den as a sleeping space for visitors, invest in a durable sofa bed. You may also consider adding fold-out cots or rollup foam mattresses that are easy to store in closets. If you have kids that frequently have friends or cousins over have a couple extra sleeping bags handy so you can make additional sleeping space in your kid's rooms.
Linens and toiletries.
Second to comfortable sleeping areas, you will want to have plenty of linens and extra toiletries handy for your guests. Have enough towels and bedding on hand for at least the number of people you may commonly have over. When friends and family come to stay, at least one person always forgets some of the basics. A great host will have extra toothbrushes, toothpaste, deodorant (go for travel size!) and soaps available to help someone out in a pinch.
Hosting is so much fun, but being unprepared can add unwanted stress when you're trying to enjoy time with those you love. Take a few steps to prepare for your guests in advance, so all you have to do when the time comes is worry about food and fun!